flytec150
The Compact, economic, one stop solution for the pharmaceutical industry and security markets.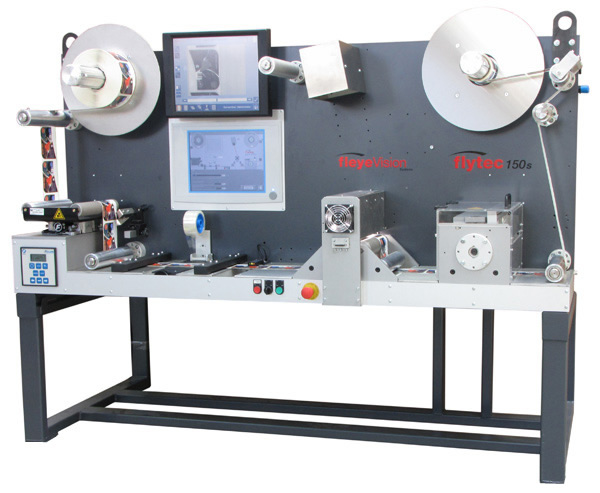 The Flytech 150 allows 100% inspection of the web while maintaining a very small footprint.

The machine consists of a 100% printface control system and allows each defect to be inspected and then re inspected, meeting the demands of the pharmaceutical industry and other high security markets.

The Flytech 150 can inspect single lane web widths of up to 250mm and has the option to be fitted with inkjet technology, allowing sequential numbering, barcodes and sell by dates to be applied in one pass.
www.abgint.com/prod-inspection-150.html
flytec2010
One pass - 100% inspection, slitting and inkjet printing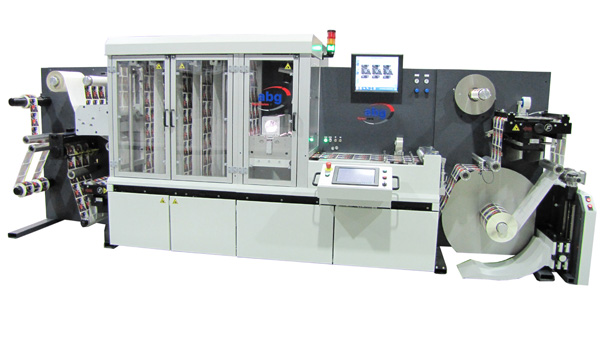 A B graphic international are proud to release their new Omega 2010 Rewinder. Based on their vast experience in pharmaceutical inspection and special security applications that require 100% inspection the Omega 2010 can inspect slit and rewind web widths of 330 and 410 with 100% accuracy.

Driven by a new intelligent menu system and a new accumulator, the Omega 2010 can inspect printface control as standard while offering a wide range of inspection options including, Barcode inspection, OCR and Braille inspection.

With the Omega 2010 from A B Graphic International each defect is inspected and then re-inspected to ensure a 100% error free web, suitable for the pharmaceutical industry or other high security applications.
www.abgint.com/prod-rewind-2010.html